Managing a cryptocurrency mining farm is rarely a task for a single person. Keeping devices online and hashing is critical to maintain profitability, and depending on the size and structure of the operation, operators require the ability to work together to address problems as they arise.

Sharing Access
To promote collaboration, Foreman provides the ability for a farm owner to share access to their dashboard.  This allows for multiple operators to:
Monitor cryptocurrency miner hash rates
Receive notifications as problems arise and react quickly
Remotely manage and configure ASICs and FPGAs
Observe pool metrics to identify connectivity issues
Monitor temperature trends to keep things cool
Track profitability without disclosing wallet addresses
Roles
To restrict what actions an operator may perform, users can be assigned to roles.
This capability is currently being expanded to include different levels of access.
Owner: The owner of the farm in Foreman. Can't be removed.
Administrator: Full-access to the farm. Can remove and invite other users, but can't remove the Owner.
Adding Users
To add a user to farm, send them an invite from your company settings: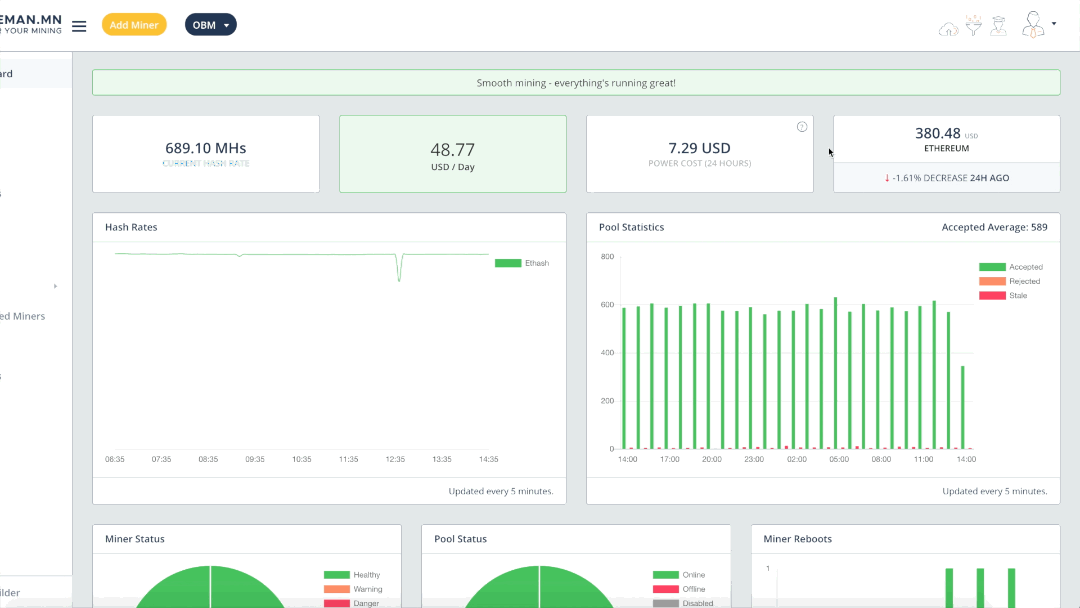 Within a minute, they'll receive an email where they can accept the invitation. If they don't already have an account, they'll be directed to make one first.
Invitations are only valid for 24 hours. If they fail to accept it before then, they'll need to be re-invited. Also, invitations are tied to the recipient's email address; they cannot be accepted by a Foreman account that's registered to a different email.
You'll know when they've accepted your invite when their status changes from pending: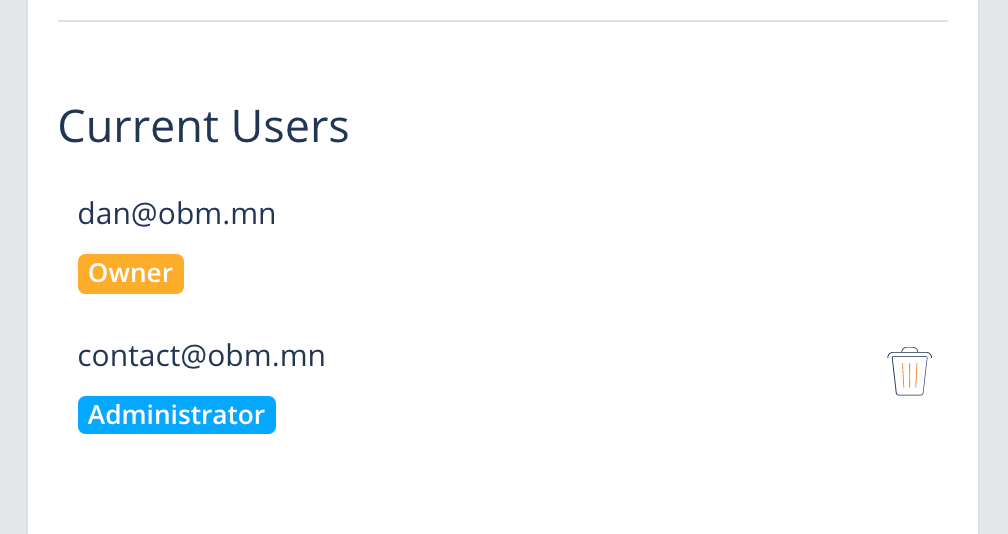 Removing Users
Similar to how users can be added to a farm, they can also be removed. To revoke access, click the trash can icon next to their email address (see above).

Stay tuned for more updates! If you have any questions, contact us on Discord, Twitter, or send us an email!
Master Your Mining with Foreman. Try it for free today!